When you leave the house, whether you're just going down the street for a quick snack or you're going on a week-long business trip, there are two things that you would never leave home without—your wallet and phone. You carry them in your pockets, in a purse, a sling bag, or even a backpack, which means you need enough space to carry them both, right? But what if there's a way you could carry them both in a single case?
Enter wallet phone cases. These aren't really new, but some people prefer to stick with their silicone phone cases with cute designs or their hardshell phone cases. Wallet phone cases, however, offer a level of convenience that none of the other types of cases could ever match. If you're new to this, here are some of the advantages of this hybrid phone protector and money carrier.
---
Smartphone Wallet Cases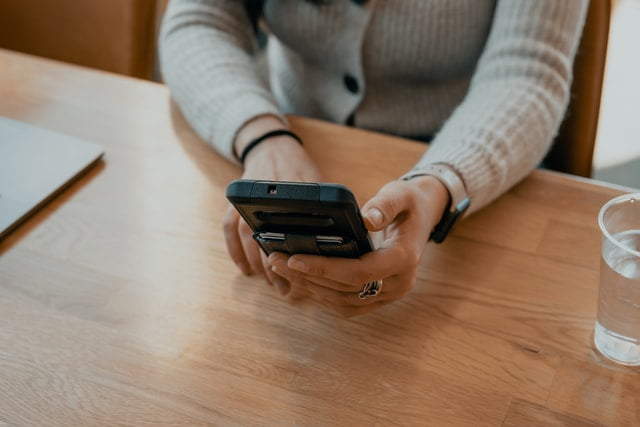 Benefit #1: Convenience
Perhaps the most obvious benefit of carrying a wallet phone case is the convenience of carrying two very different items in one. If you like wearing jeans, you're all too familiar with how uncomfortable it is to have a full-sized wallet in your left pocket and a smartphone on your right. Even if you put those two in a purse or a small bag, they still take up quite a lot of space together. So, why not carry a phone with a case that has inserts and pockets for money and your credit cards? That's the convenience offered by wallet phone cases.

Benefit #2: Style
Aside from being useful and convenient, wallet phone cases can also be a stylish piece of accessory to carry. Many wallet phone cases are designed to mimic the "high-fashion" feel of designer wallets. They can be modern, sleek, smooth, sophisticated, and complement whatever style or look you're going for. You can go for a traditional black leather style or something more chic like a clutch wallet design.
Benefit #3: Protection
Wallet phone cases can also offer what other cases offer, like impact protection. This means that if you drop your device, it's less likely to break, and your phone's internal components are not compromised. Although wallet phone cases aren't as rugged as hardshell phone cases, which are designed to provide maximum protection for your phone, they can still prevent any damage from everyday use.
Benefit #4: Practicality and Cost-Effectiveness
When you buy a phone, you're bound to purchase a protective case for it to ensure it's safe from being easily damaged. Wallets are also a necessity as no sane person would just leave their money and cards lying around the house or their bag. Instead of spending money on both, why not just invest in a phone case that offers the same level of protection while also functioning as a wallet? Both wallets and cases can be quite expensive, especially if you're eyeing more high-end ones. Save a bit of money by investing in a wallet phone case and get all the perks that come with it.
Conclusion
Of all the types of protectors and cases for mobile phones out there, wallet cases are among the most unique and functional. It offers a streamlined way of carrying all your essentials in one convenient and durable case. Remember all these benefits if you're planning to buy your next phone case.
Get maximum protection for your mobile phone when you buy high-quality phone cases only from Mobile Shark. We carry a wide variety of covers and protectors for your beloved devices, from silicone cases to carbon fibre phone cases. Shop at our store today and get authentic mobile phone cases and accessories at affordable prices!