Smartphones are now considered a necessity that almost everybody owns one. And because the prices of smartphones are getting higher every year, you definitely would want to protect yours as much as possible. With the Samsung Galaxy A22 starting at £209, it's imperative that you use protective accessories for your prized phone.
Just with daily use, you can drop, scratch, or damage your phone. Even just keeping it in your bag with other stuff like keys and other knick-knacks could result in a ping or scratch on the screen. That's why most smartphone users get protective phone accessories on the very first day.
---
Samsung Galaxy A22 5G & 4G
For the back of your Samsung Galaxy A22 5G or 4G, there's an assortment of cases that come in different styles and materials. As for the glass screen, your two options are the regular plastic screen guards and tempered glass screen protectors. Both claim to be the best in protecting smartphone screens but in this post, we'll tell you why the latter is the better option for you. But first, a closer look at the pros and cons of the plastic screen protector and the tempered glass screen protector: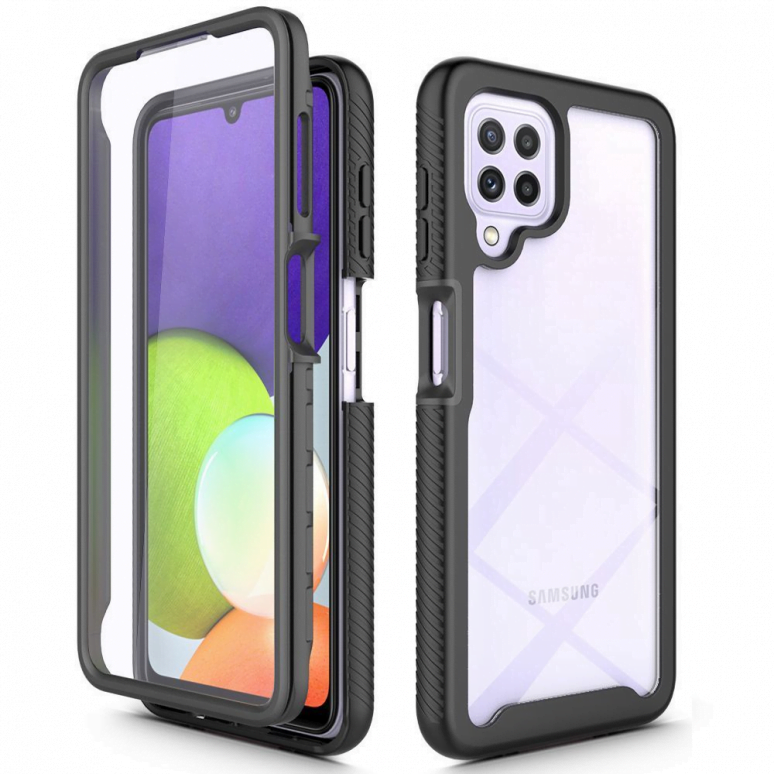 Samsung Galaxy A22 Plastic Screen Protectors
Plastic screen protectors have been popular for years because they do come with some advantages, including their reusability. If you wish, you can remove it and reapply it at a later time to extend its life. It does a good job of protecting the screen from minor scratches. Perhaps the biggest pro is that it's the cheaper option, too.
However, compared to tempered glass protectors, plastic screen protectors come with more drawbacks, too. For one, even if they can protect the screen, the scratches do show easily and it doesn't look good when the surface of your phone is filled with scratches.
Also, they are not fingerprint-proof so you're going to see smudges all over. You won't get full coverage either, especially if your phone has curved edges. That means if your phone gets scratched or chipped on one of the edges, that could turn to cracks even with a protector on.
Samsung Galaxy A22 Tempered Glass Screen Protectors
Tempered glass is durable and strong. Compared to typical glass, this material for screen protectors is also five times stronger so you won't really worry about dropping and bumping your Samsung Galaxy A22. There are tempered glass screen protectors available for curve-edged phones so if you have one, this is really the best choice for you.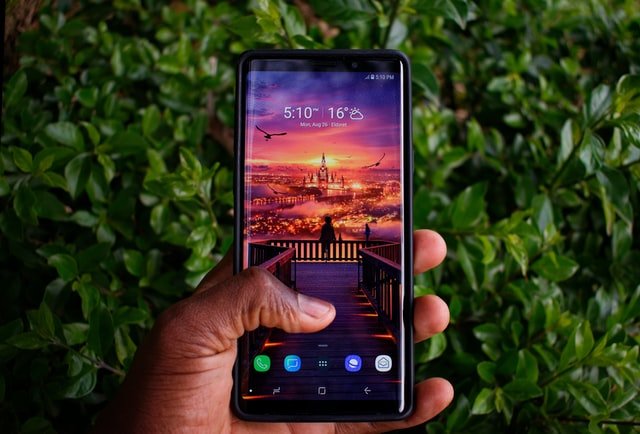 Touch sensitivity is significantly better than the plastic screen protector, so you wouldn't really feel like there's a layer or barrier between your fingers and your actual glass screen. Thanks to its oleophobic coating, you won't have to deal with fingerprints and smudges that much. It's also easier to clean. There are also some that come with anti-spy features so people are unable to view your screen from any other angles, giving you more privacy.
As for the disadvantages, this type of screen protector is more expensive than plastic and it cannot be reused.
Samsung Galaxy A22 5G Mocolo Tempered Glass Screen Protectors – Clear
Samsung Galaxy A22 4G Mocolo Tempered Glass Screen Protectors – Clear
Conclusion
As you can see, tempered glass screen protectors come with more advantages than plastic ones and their disadvantages are neglectable. So, if you really want the best protection for your Samsung Galaxy A22 5G, you should opt for tempered glass. You just have to ensure that you are getting them from a trusted mobile accessory store so you can get the highest-quality screen protector.
Mobile Shark is where you can get the best screen protector in Birmingham for your Samsung Galaxy A22 5G, as well as other accessories like phone cases. We have ones for the latest smartphones from brands like Apple, Samsung, and others. Check out our collection today!