The Samsung Galaxy S21 FE's release had been hyped up, showcasing so much promise in its rumours and hearsays. This particular phone model had gotten so much buzz around it due to the number of checkboxes it seemed to fill. There's so much to expect, from a smooth user interface to one of the best smartphone cameras on the market right now.
Plus, the Samsung Galaxy S21 FE is roughly €600 on the UK market right now. The acclaimed phone has sparked questions from interested consumers. Is it even better than the rumours? Is it as good as it sounds? Is it worth the price?
Get your rundown of what the Samsung Galaxy S21 FE has to offer in this quick review of the phone.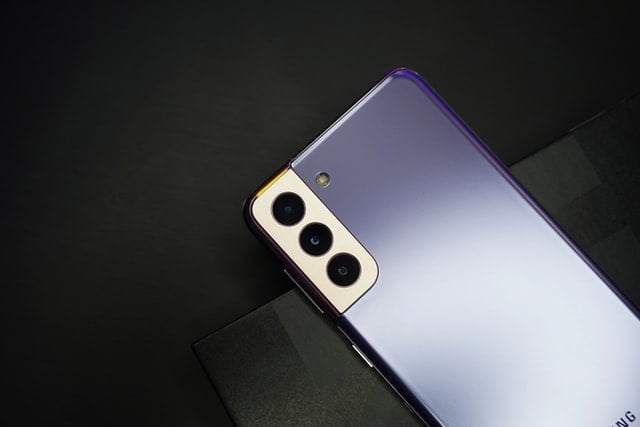 Impression
The Samsung Galaxy S21 FE makes a strong impression, available in six different colours. The standard neutrals are available, alongside a muted pastel green, purple and blue. Availability may vary depending on the provider.
There are also other factors that strengthen the phone's first impression, such as:
RAM. The specs of having 8GB or 12GB RAM for the Samsung Galaxy S21 FE's price has grabbed many's attention. There's so much potential with a high-speed system.
Display. The screen is around 6.4 inches, refreshing quickly thanks to the 120 HZ. Samsung phones always have a good display too, as the media comes off more vibrant.
Storage. The Samsung Galaxy S21 FE offers just about the same storage capacity as others in their line, with consumers choosing between a 128GB or 256GB phone.
Performance
As mentioned above, the Samsung Galaxy S21 FE has a very smooth interface that comes in handy. The OS is reliable as always, so there's no adjustment if you've already had an Android phone before. Along with a decent battery threshold and its fast charging feature, the Samsung Galaxy S21 FE can be such a good option when you're eyeing reliability and consistency.
The impression that the RAM and display gives are true to nature as everything runs completely smoothly. Users could even stand to multitask without the phone really lagging. It's highly responsive with no complications at all. Whether you're looking to work, take notes, play games, read an eBook and more, the Samsung Galaxy S21 FE has you pretty much set.

Life Span
The Samsung Galaxy S21 FE's battery is decent, but it may not be ideal for overly long periods of time. Bringing in the charger will be a quick fix, though that can depend on your preference on whether you would have wanted a longer battery life.
In terms of the physical unit, The Samsung Galaxy S21 FE is pretty lightweight despite the big display, making it flexible to bring around and use anywhere. The front, back and framing of it can be a little delicate, so having a good quality screen protector and casing will be key to lengthening its lifespan.
Conclusion
All in all, the Samsung Galaxy S21 FE is a high-performing phone that offers a lot for what it costs. The phone can be a good investment among all the other phones in Samsung's Galaxy S line as there's so much to look forward to.
Looking for Samsung accessories to accompany your Samsung phones? Mobile Shark offers mobile phone cases and screen protectors. Check out some accessories for your Samsung device today!