Samsung Galaxy Z Flip 5G Review: The Samsung Galaxy Z Flip 5G was launched on earlier the 22nd of July 2020 although we expected it to be released during the Samsung unpacked event on 5th August. They may have released it earlier because it isn't the successor that we expected it to be even if there are new upgrades and changes to it.
However, we expected to see even bigger changes to this new model. A few things have changed mostly on the internal part with the main highlight being the 5G connectivity feature. Will the new Samsung Galaxy Z Flip beat the likes of Samsung Galaxy Fold and Motorola Razr? Let's get right into the specifications and see.
---
Samsung Galaxy Z Flip 5G Review

Samsung Galaxy Z Flip 5G Display
The pocket-size Samsung Galaxy Z Flip 5G smartphone can be flipped to reveal a massive 6.7 in Foldable Dynamic AMOLED display that's perfectly protected by a combination of plastic and glass- Samsung calls it the "ultra-thin glass." A few drop tests carried out showed that this gorilla glass material for the back acts in the same way as plastic when dropped on hard floors, there isn't any damage on the outer case.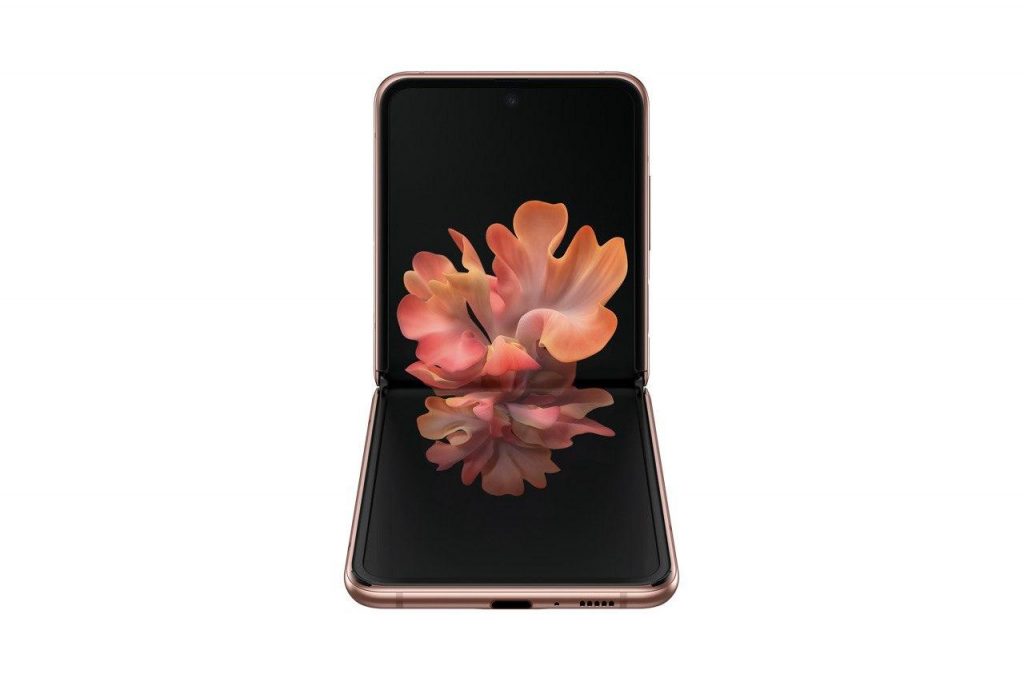 You can agree that this is so far one of the best things to happen to the Galaxy Z Flip more so because it's the first foldable smartphone to use glass display. The previous foldable phones like Motorola Razr and the Galaxy Fold have plastic displays that reveal a crease point when they are folded. Samsung revealed that the Z Flip can be folded up to 22,000 times.
Still, on the outer Galaxy Z Flip-screen, we can spot 1.1in super AMOLED that allows you to see notifications when it's shut. The display even allows you to pair up apps you frequently use together using App pair and Multi-Active Window so that you can multitask all at once.
Samsung Galaxy Z Flip 5G Cameras
If you're so much of a photo fanatic you may be a little bit disappointed with the Samsung Galaxy Z Flip 5G camera. The smartphone's primary camera pairs 12 Megapixel sensors with one having an f/1.8 regular wide lens and pixel size of 1.4-micron.

The second is an ultra-wide 12-megapixel camera with an f/2.2 aperture with a pixel size of 1.12-micron. The Z Flip 5G gives a new perspective on how you capture photos. It folds and holds its position at many angles, allowing you to capture amazing low and high angle shots. Feel free to call it the new power pose. The Galaxy Z Flip's camera can still capture amazing photos at night. When you fold the phone it can be used as a tripod, allowing you to work with the night hyper-lapse to give the best night shots.
The 10MP front camera which is engraved from a punch-hole cutout in the center of the Galaxy Z Flip interior display is perfect is not only perfect for selfies but brings in a new angle on video chatting. The smart selfie automatically switches to a wide-angle shot when it detects more than two people in the frame. You can as well try out Google Duo video call to experience clearer video chatting sessions.
The Samsung Galaxy Z flip doesn't come with a telephoto lens. That leaves you with the camera's digital zoom to view far images which may make them appear little fuzzy or cloudy.
Samsung Galaxy Z Flip 5G Performance
The Samsung Galaxy Z Flip 5G features an upgraded chipset enabled with 5G support. It's powered by a 2.95 GHz octa-core Qualcomm Snapdragon 865+ processor an upgrade from the Snapdragon 855+. It also comes with 8GB RAM in addition to a standard 256GB internal storage available for new apps, media, and games. There isn't a memory card slot available in case you want to expand. The smartphone runs on Android 10 powered by a Lipo non-removable 3330mAH battery that supports fast charging and 15W+wireless charging.
Another big change is on the split-screen functionality called "Flex mode." It works when you open the Z shape into an L shape, leaving the top part to act as a viewing area while your actions are at the bottom of the screen. With apps like YouTube and Google duo, you can display the video on the upper portion of the screen as you scroll through comments at the bottom. If other apps joined and supported flex mode it would be better.
Samsung Galaxy Z Flip 5G Connectivity
Available connectivity options on the Samsung Galaxy Z Flip 5G include WIFI 802.11a/b/g/n/ac/Yes, GPS, Bluetooth V5.00, and USB Type-C. Sensors are also present on the smartphone that is the accelerometer, ambient light sensor, barometer, gyroscope, proximity sensor, fingerprint sensor, and the face unlock feature.
Samsung Galaxy Z Flip 5G Colours
The Galaxy Z Flip has brought in two new premium finishes that are Mystic Grey and Mystic Bronze. These soft to touch coatings will provide Samsung users with screens free of smudges and fingerprints. Other colours available are black, gold, and the limited edition that comes in red, white, blue, and grey.
Samsung Galaxy Z Flip 5G Price
The price of this new 5G foldable model has changed. Priced at $1,380 which is roughly4.8 million UGX it's not a cheap smartphone by any means. However, if you're to compare it with other foldable devices already on the market, it's only safe to safe the 4.8 million UGX is a bargain. What we've noticed though is the $600 about 2.1 million UGX drop from the debut of the Samsung Galaxy Fold. It's also in line for the price of the Samsung Galaxy Fold to drop as we draw near to the also much-awaited Galaxy Ford 2.
Samsung Galaxy Z Flip 5G Review: Conclusion
The Galaxy Z Flip 5G will be available in stores on August 7th. You can purchase it on Amazon, Best Buy, and Samsung. In case the price of the Z flip 5G is too much for you, then you can trade in a phone when buying the new model at Samsung then you get up to $650 about 2 million UGX off. Sounds like a better way around that pricey amount. If you crave the 5G connectivity and you can handle the price then why not purchase this new foldable device?