iPhone 12 mini is best described as Apple's best compact phone. The smartphone is the smallest new product from Apple for now. iPhone 12 mini is the smallest flagship phone after iPhone 6 which was released in 2014. Since the unveiling of iPhone 12 mini, user reactions towards the size of the phone has been quite positive, especially amongst women. iPhone 12 mini might predictably be a big hit amongst women.
---
So Why is the iPhone 12 Mini? Let's get after it?

There is every chance the iPhone 12 mini is setting a new trend for other smartphones brands, as they might start offering flagship smartphones in smaller packages. Quite a numbers of users like the one handedness of iPhone 12 mini. The smartphone is more like the upgraded version of Apple's budget iPhone SE, which until the release of iPhone 12mini was the company's smallest phone.
iPhone 12 Mini Supports 5G connectivity
Another reason for iPhone 12 mini's popularity is the fact that the smartphone supports 5G connectivity, significantly for a phone considered the smallest, thinnest and lightest. 5G is the latest and probably the most sort after mobile technology currently.
Therefore featuring 5G in iPhone 12 mini gives reassurance to users that the Mini is a high-end smartphone. Though, 5G network is currently a bit weak for mobile phones as the coverage's strength is still patchy, particularly in the US , where they have the mmWave 5G variant on use.
Apple has a special window installed in the iPhone 12 model for better 5G connectivity, it doesn't guarantee 100% strong connection hence users might still experience connection downgrade sometimes. In the same vein it is not something to fret about ,as it is just a phase and would wear off with time , as it did during the early days of 4G.
Moreover, Apple has tremendously improved on the processor's speed, display ,camera quality and overall performances.
iPhone 12 Mini Ceramic Shield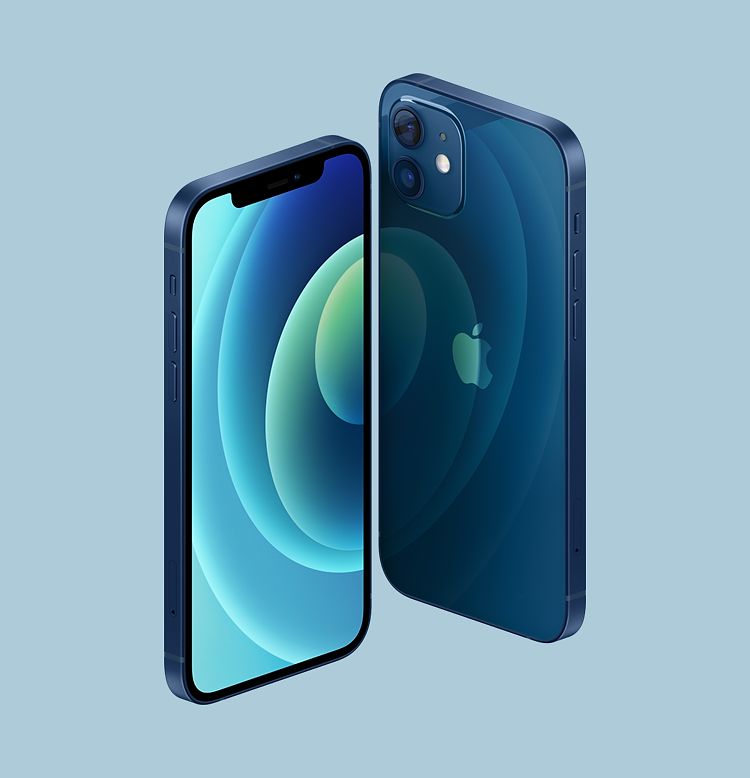 One other enviable feature packed in iPhone 12 mini is the new protective glass coating technology called Ceramic Shield. A Ceramic Shield is made with Nano- crystal stuffed in glass matrix while using a high temperature crystallization manufacturing process. The Ceramic Shield feature in iPhone 12 mini is used to reduce the tendency of smashing the screen by four times better drop performance than the previous models.
iPhone 12 Mini Magsafe feature
Another reason for iPhone 12 mini's popularity is the Magsafe feature. According to Apple's latest update iPhone 12 mini's reach peak speed is at 15W when using the Magsafe Charger. Magsafe Charger is another means of optimizing wireless charging.
iPhone 12 Mini Specs
Display: 5.4 inches OLED (2340×1080)
Weight : 4.76 ounce
Size : 5.18×2.53×0.29 inches
Colours : Black, White, Red Green and Blue.
Battery Life: 10 hours video streaming
Storage: 64GB, 128 GB , 256 GB
CPU : A14 Bionic
Front Camera: 12MP TrueDepth (f/2.2)
Rear Camera: 12MP wide(f/1.6),12MP ultra wide f/2.4
5G : sub-6GHz ,mmWave
Price: $699
Beautiful display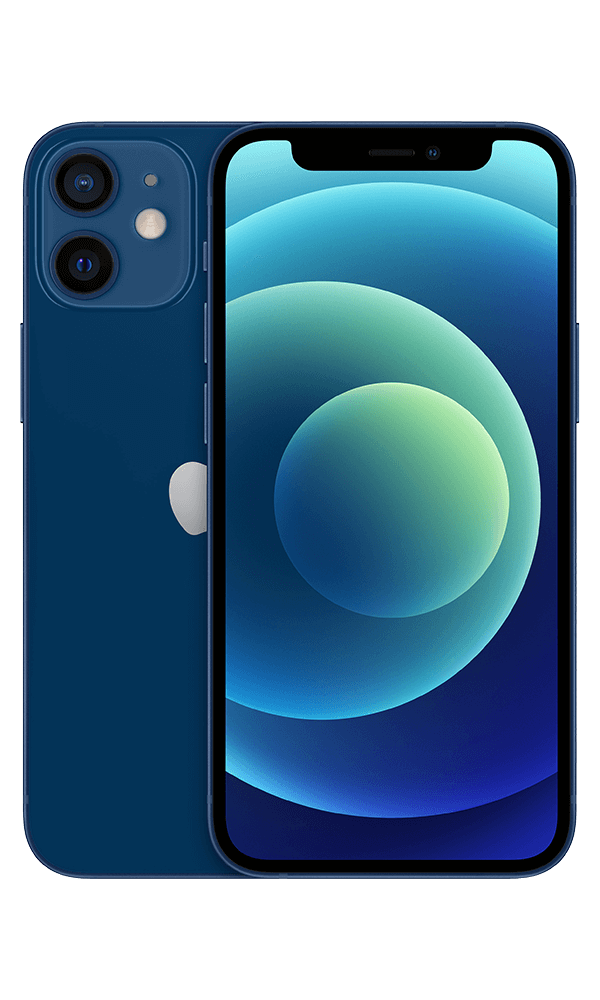 The iPhone 12 mini looks fascinating and quite intriguing out of all the new iPhone 12 models from Apple. It is the most compact, designed in a way it can be easily slipped into the palms and pockets. While it has all the regular features of other iPhone 12 models posses. iPhone 12 mini features a 5.4inch OLED display screen.
The smartphone is designed with slimmer bezels and a thinner frame. Apple named it the smallest, thinnest and lightest 5G phone in the world. The smartphone comes in five colours: Black, white, red, green and blue. The phone is powered by Apple's new A14 Bionic chipset,5G connectivity. The 5G connectivity in iPhone 12 mini supports both – 6GHz as well as the mmWave— millimetre wave 5G. Meaning users can enjoy improved data performance(s) in any condition.
The phone connects speedily to 5G network where and when available, and revert back to LTE in places where there isn't 5G coverage. Credence to Apple for the optimized iOS 14 installed in the phone.
Better battery life
iPhone 12 mini comes with a better battery life as it lasts hours of wireless video streaming. iPhone 12mini packs an upgraded camera which equipped with the new f/1.6 aperture primary optic that allows more illumination on the sensor. The dual camera supports night mode. Dual camera (f/1.6),12MP ultra wide f/2.4 rear camera and front camera 12MP true Depth (f/2.2). The camera has greatly improved in terms of clarity, well detailed images ,clarity in medium and low-light shooting .
Conclusion
By chance you might have been contemplating on buying iPhone 12 mini or wondering why the iPhone 12 mini is popular, hopefully, this article has been helpful with listing the features of the phone.
The idea of Apple's iPhone 12 mini is a brilliant one, especially the new look and design. For consumers who's been longing or prefers Apple's smallest phone, here is a good choice.